Fresh Designs from Purificare: Taps from Australia, Ama outdoor showers and plumping-inspired fixtures from Jee-O
This week, we're bringing you a roundup of the latest products from Purificare:
The Australian Faucet Co., a division of Melbourne-based Phoenix Tapware, is producing some of the most sleek and sophisticated faucets on the market. We love all of their designs but are especially fond of the new two-tone Toi and Vivid Slimline collections, which you can scroll through below. Both come in a variety of shapes and types—from kitchen taps to tub fillers—and a range of metallic finishes, as well as black. They do the full complement of accessories, too.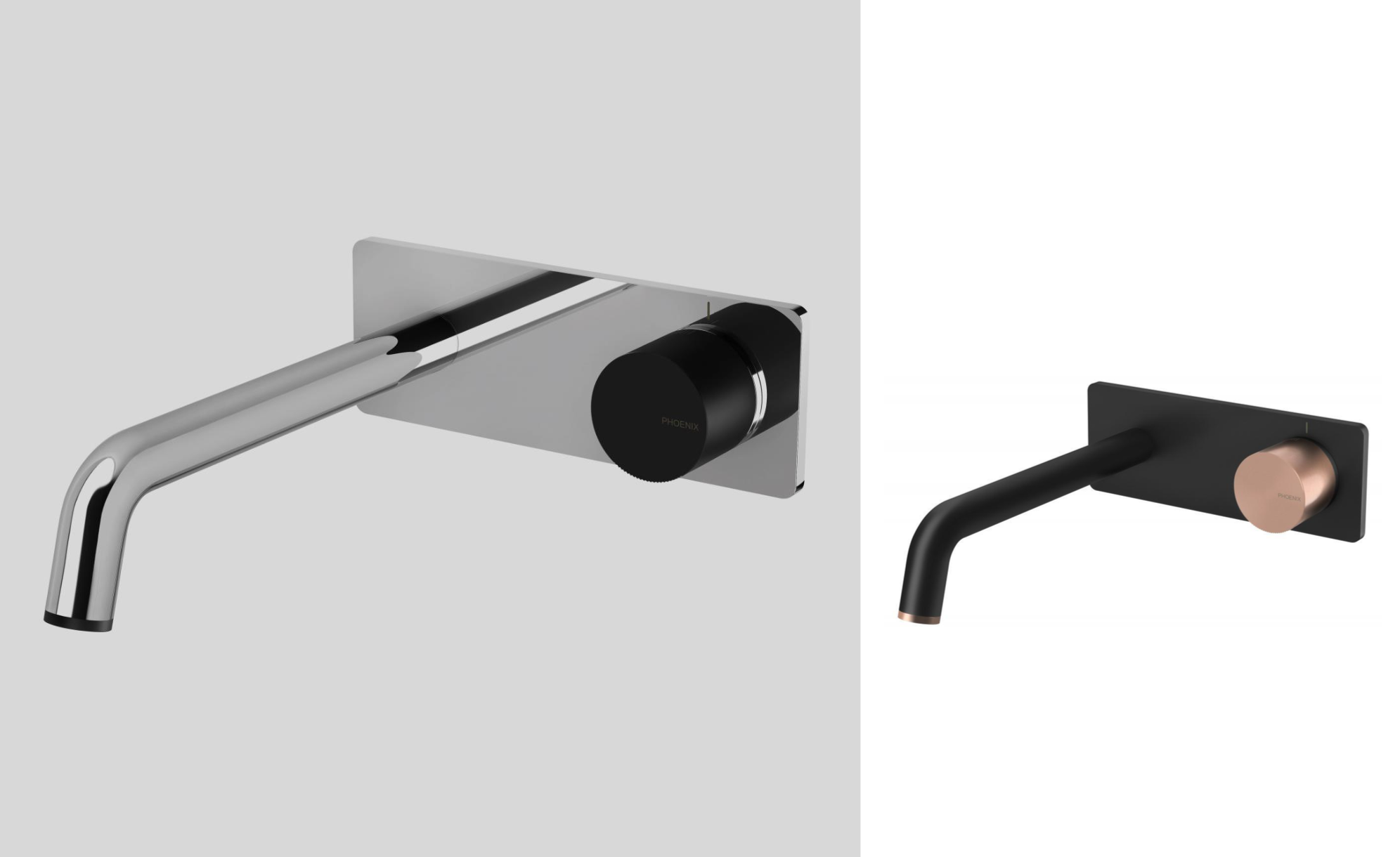 Ama Luxury Shower creates outdoor showers that not only offer quality, function and efficiency, they make a dramatic design statement in the landscape. Handmade in Lumezzane, Italy, the marine-grade collection includes everything from curving to hardedge designs, and a range of styles that includes single- and multi-head showers, and even smaller foot showers. They are the perfect addition to your pool or beach area.
Jee-O has also just released its latest designs, the brand-new Flow series, which we're taking a look at below, and the addition of a tub and basins called Dado to its popular Soho collection, which you can see here. The Flow series, created by Italian industrial designer Brian Sironi, takes its inspiration from the movement of water and how it conforms to the method by which it is carried—in this case, pipes. Instead of hiding them behind the wall, Sironi envisioned them as part of a bathroom's design. During the development of the design, it became apparent that the collection should also include new bathtub and basin designs. For that, Jee-O turned to Dutch design duo Grand & Johnson. The curving, feminine lines proved an instant hit at ISH Frankfurt earlier this year, as they mark an exciting and unconventional departure in bathroom design—but you'll have to wait, the designs won't be ready for purchase until later this year. (We'll keep you posted on their arrival stateside.)