How to Create the Perfect Laundry Room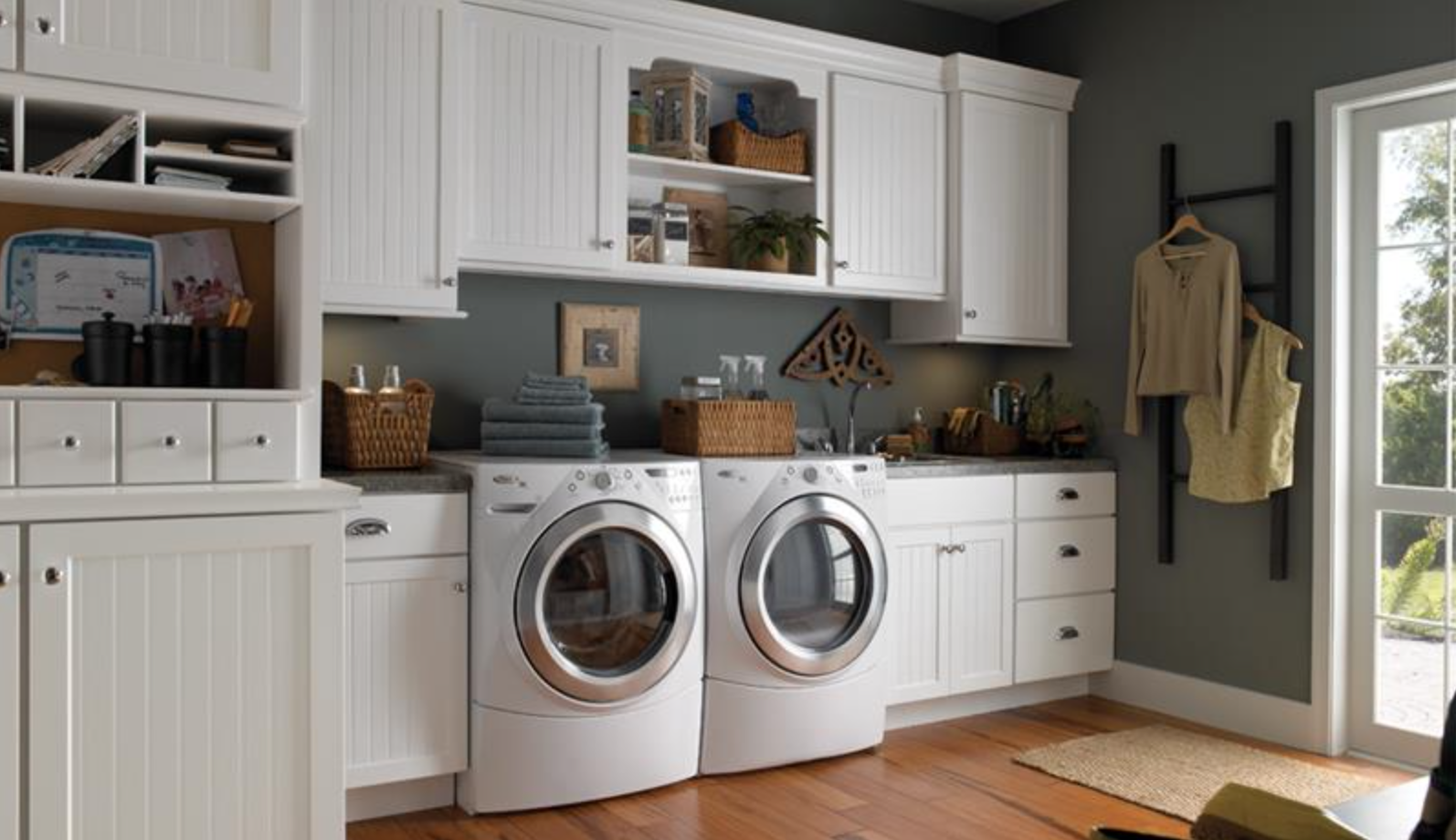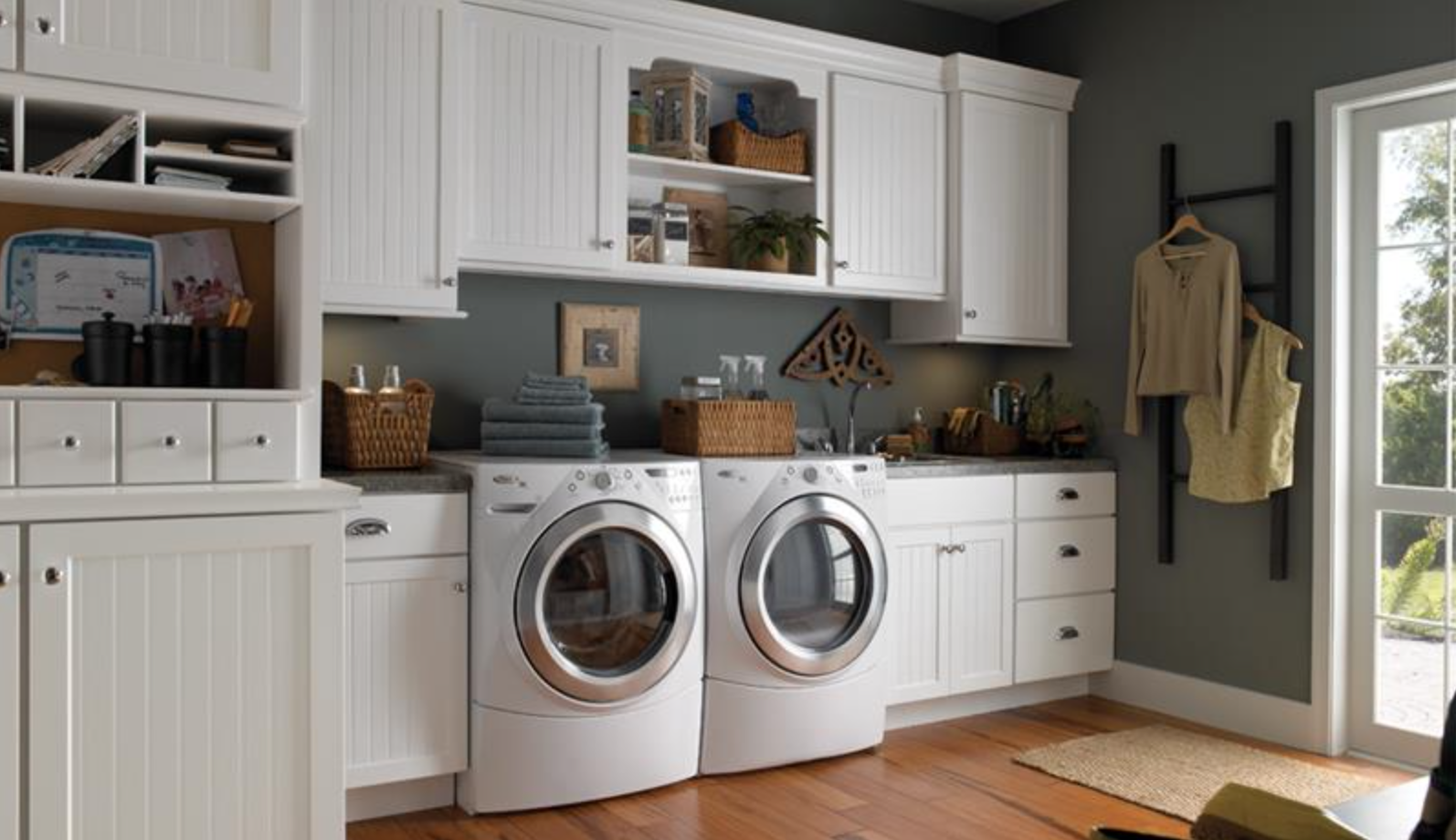 Utility rooms come in all shapes and sizes but they don't always get the attention they deserve. Our vendors offer some of the most beautiful and hardworking appliances on the market but there are so many other fun elements to consider: color, cabinetry style, wallpaper, rugs and accessories. Did you know that many of our kitchen and bath products do double duty in laundry and mud rooms? Not only do we have a wide selection of sturdy sinks and pull-down faucets, we offer specialty ironing products, beautiful hardware collections, and handsome accessories like soap dispensers that help create a finished look.
This week, we're bringing you some of our favorite laundry room images for a little inspiration and then highlighting a few of our incredible product lines—some are long-time customer favorites and some are brand-new deliveries to our showrooms. For expert insight, we turned to Snyder Diamond specialist Michelle Conn and asked her to suggest a few of her favorite items. First on her list was Miele's rotary iron. "I have one and love it!" she says, adding that it's perfect for everything from fine linens to jeans and kitchen towels. For utility faucets, she recommends brands like KWC, Franke and Waterstone, all of which make great pull-down systems—and she's quick to point out that Waterstone also offers "matching door handles and drawer pulls in all of their finishes." For accessories, Michelle likes luxury manufacturer Ginger, who produce lighting, mirrors, shelving and a range of clever hooks like the fold-out and pivoting examples you will see in the below slideshow. She's also quick to suggest washers and dryers from Miele (they offer a great concierge program) but recommends Maytag, too. "It's another great laundry line if you want a larger, dependable and American-made brand." And if you're a stickler for perfectly pressed clothes, she suggests Miele's new FashionMaster steam-ironing system. It delivers fast, professional results and is easily stowed away when not in use. And to keep your utility room cozy, you might also consider an underfloor heating system like Warmup.
Our staff is a font of information and can guide you through product options, their many differences, and what's best suited to your specific needs. So whether you're washing soccer uniforms, delicates or the family dog, we'll help you find the perfect solution. If you spot something here that strikes your fancy, give us a call or drop by one of our showrooms. We've got loads more to share! (We couldn't resist.)